Play our Summer Reading Game, Paws to Read!
Who: Kids ages 0-13!
When: Signups begin Friday, June 13th. Finish on or before Saturday, August 16th.
How: Read 10 books or read 1,000 pages or read for 10 hours PLUS collect 3 library visit stamps. Visit stamps and prizes must be collected in person by the player. Play the game once per summer.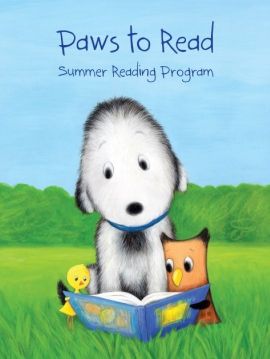 Each player who completes the game will win a coupon for a scoop of ice cream at Fentons plus his or her choice of one of the following:
A gift certificate to a bookstore (Pegasus Books or Friends of Berkeley Public Library Store)
A brand new paperback book or board book
A free game of bowling at Albany Bowl, including shoes
An orange "READ" flying disc
A free round trip ferry ride for the winner and an adult
A pass for 2 to the Bay Area Discovery Museum in Sausalito
(Some prizes are limited in quantity and are available while supplies last.)
Volunteer to be a Student Friend!
Kids entering grades 6 - 8 are invited to be a library volunteer for a
total of four hours for the summer. Sign ups begin June 23rd! 
Get started right away by downloading the Student Friends Permission Slip and bring in a signed copy.
Thank you, Sponsors!
The 2014 Summer Reading Program is sponsored by The Friends of the Berkeley Public Library and other community sponsors, including Fenton's Creamery, Bay Area Discovery Museum, Pegasus Books, Albany Bowl and the San Francisco Bay Ferry.